Gold Coast's Premier Sightseeing & Dining Vessel
Access to Spirit of Elston is via a ramp that is 0.8 metres wide, and 1.6 metres long with a maximum slope of [INSERT] degrees. Handrails are available on both sides of the ramp at a height of 0.92 metres. Guests with disabilities are offered priority boarding. The crew are able to provide assistance if required.
There are no ambulant or accessible restrooms onboard. There are two standard female toilet cubicles, one male toilet cubicle, and one male urinal cubicle. At our Surfers Paradise departure location, a unisex ambulant toilet is available nearby at Appel Park. If you would like more information, you can see Surfers Paradise Location. At our Sea World location, a unisex-accessible bathroom is available at our dedicated check-in terminal. If you would like more information, you can see Sea World Location.
A collapsible infant change table is available on request. This is suitable for newborns up to 12 months of age and up to 11 kilograms in weight. There are no adult height adjustable adult-sized change benches or ceiling-tracking hoists available.
Due to limited space, we prefer you not bring strollers or prams on board. If departing from our Sea World, Main Beach location, we can accommodate your stroller's storage for the duration of your cruise.
Complimentary high chairs are available onboard. These are intended for children 6-36 months of age and up to 15 kilograms in weight. A limited amount is available, so we recommend you pre-book with Guest Services.
At night, the lower deck has soft lighting, and the top deck has low, uneven lighting, which may be hard to navigate for guests who have low vision. The crew can help if needed. Assistance animals are welcome aboard.
Cruises have a lively atmosphere and include pre-recorded music/live commentary or a live musician with a sound environmental level of approximately [INSERT] decibels. This can make conversation difficult for some guests who are hard of hearing. Audio loops are not installed on Spirit of Elston at this time.
There is no sensory room/chill-out space available. Sensory kits in the form of pop bubble fidget toys and earplugs are available onboard. Complimentary children's activity packs are also available. If you would like more information, you can see Sensory Guide
Environmental Considerations
Spirit of Elston operates on calm, inshore waterways with minimal motion. As such, sea sickness is highly unlikely. However, if you want to take precautions, you can find more information at Sea Sickness Advice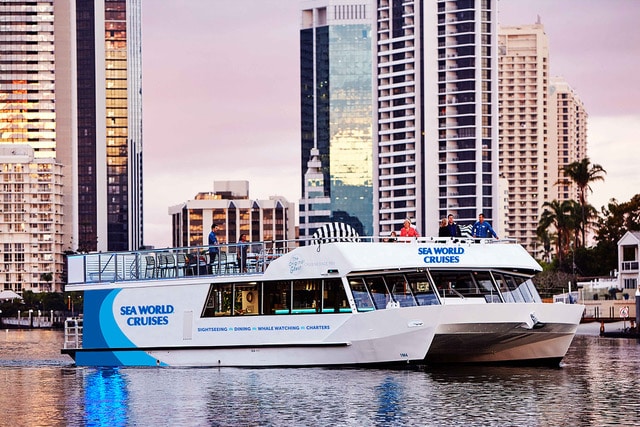 Please see the floor plan of Spirit of Elston.
Floor Section
Floor Section
Floor Section
Floor Section
Floor Section
Floor Section
Can't Find What You're Looking For?
Have you got a burning question that we've failed to answer? Head back to the Accessibility Guide home page, chat with one of our friendly team members or check out our Frequently Asked Questions.